Contact
Ratinger Restauratoren
Restoration studio
Brüning & Schubert GbR
Neanderstr. 29
D-40878 Ratingen
Tel: 0049/2102/841807
Fax: 0049/2102/871793
service@brueschu.de
Find us
We are easily to find…this is how:

Our studio is based in an old factory in the southern part of Ratingen, close to Duesseldorf. We provide good parking facilities.


Travel by car
Düsseldorf-North via Rath, Reichswaldallee, Düsseldorfer Straße, Europaring, Industriestraße
Düsseldorf-East via Grafenberg, Bergische Landstrasse, Knittkuhler Strasse
coming from A3; 
via cross Ratingen-East to the A44 in direction Düsseldorf airport to exit Ratingen/Schwarzbach (33), through roundabout on the first traffic light left on to Industriestrasse, which leads on to Neanderstrasse.


Public transportation
Railway: S-Bahn 6 to Ratingen Ost, take bus No. O15 to Industriestrasse. walking distance approximately 2 Min (see map).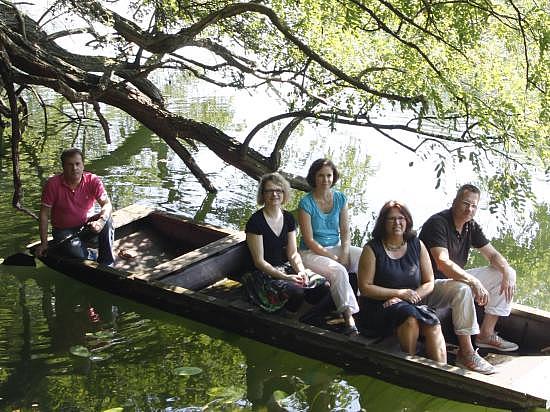 Concept and design
Nils-Hendrik Zündorf
Visuelle Kommunikation
Hansaallee 11a
D-40549 Düsseldorf
Tel: 0049/211/47463775
rrk@m.nhz.de